Partner with us to safeguard your project.
One critical consideration for excavations, construction, or any project that involves digging into the ground is locating electrical cables underground. The importance of this task cannot be overstated, as failing to complete it can lead to severe consequences, both in terms of safety and project efficiency. At Okanagan Utility Locators, we're experts at locating electrical cables underground.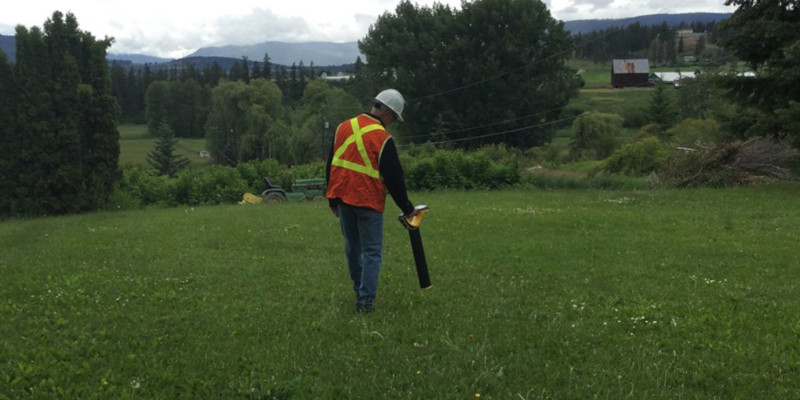 Underground electrical cables carry electricity to Salmon Arm, British Columbia homes, businesses, and industries. However, they are hidden from view, making them susceptible to accidental damage during excavation work. This puts people and projects at risk of electrical shocks, fires, and costly disruptions. This is where utility locator companies step in.
As a utility locator company, we employ active, passive, and inductive location methods to find detectable utilities that are buried physically. We use radio detection or an electromagnetic device to locate underground electrical cables precisely. These methods ensure safety and are crucial in maintaining project timelines and budgets.
Because the safety of workers on construction sites is your priority, they must take a cautious approach if they don't know what utilities are beneath the ground. This creates inefficiencies, increased labour costs, and extended project timelines. Locating electrical cables underground before the project starts ensures that projects proceed smoothly. Accidental damage to underground cables can cause hazardous material spills, soil contamination, and other project-derailing delays.
Locating underground electrical cables is a vital part of construction and excavation. By partnering with a reliable utility locator like us, you can safeguard your project, workers, and the environment while avoiding costly disruptions and delays. Underground cable locating is an investment in safety and success that no project should overlook.
---