Solidify your project site's safety by locating all underground gas lines.
Are you aware of where gas lines exist on your construction site? Many properties throughout the Vernon, British Columbia area have gas lines installed far beneath the ground that go beyond the range of traditional metal detectors. While excavating a site, these gas lines can become a significant safety risk if unidentified. In the event a gas line is severed during construction, the line can be difficult and expensive to fix.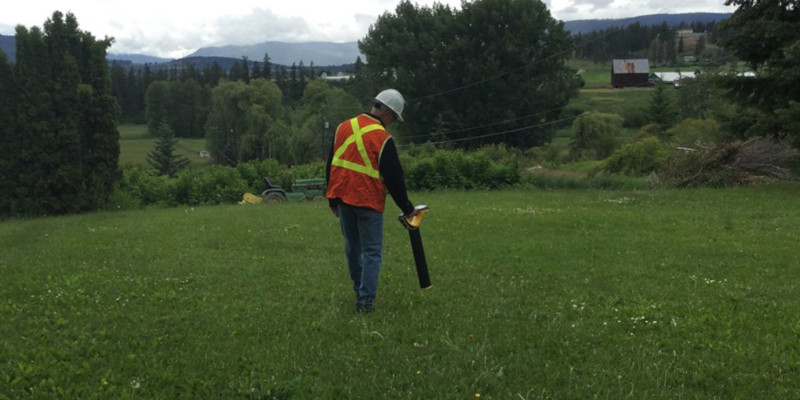 At Okanagan Utility Locators, we are a gas line locator that specializes in locating and marking underground gas lines to make sure your team understands potential digging hazards. We have helped hundreds of engineers, environmental firms, and builders in the Vernon and surrounding areas, as a gas line locator, providing accurate, reliable utility line locating data.
We use the highest-quality technology to efficiently locate underground utilities, including gas lines, and this technology has the accuracy required to locate both potentially hazardous materials and manmade lines buried deep within the ground. In addition to traceable gas lines, we can identify the location of gas mains, electrical lines, and other utilities below the project site.
We're one of the area's most trusted gas line locator companies, and for good reason. Contact us at Okanagan Utility Locators now to talk to a member of our team and let us know more about your project details and timelines. We will then move the process forward by scheduling a complimentary site evaluation and helping you prepare your site for safe excavation.
---