Successfully and accurately locate buried utilities.
Overseeing a construction project of any size and scope requires detailed site preparation and planning in the form of grading, staking, and locating utilities in the ground below. At Okanagan Utility Locators, we can help with this critical aspect of site preparation: locating utilities buried underground. Our utility locating services are backed decades of experience, and we guarantee accurate and reliable location of all hidden utilities using innovative technology.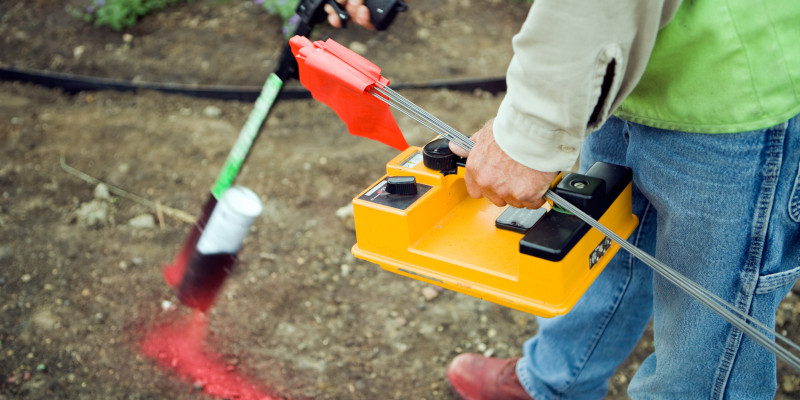 With our utility locating services in Vernon, British Columbia, we can locate the following types of utilities:
Gas lines
Cable lines
Phone lines
Pipes
Power lines
Our qualified professionals will begin this process by coming to your site, doing a full inspection, and identifying any and all buried utility lines. Once finished, we will give you a comprehensive sketch that identifies all utilities and provide you with safety and operational recommendations for proceeding.
Moving forward with an excavation project before locating utility lines underground can have disastrous results for your project. Not only could you damage existing utility lines, but this resulting damage could also lengthen your project timeline and elevate the total cost of the project.
Ensure project success early on by using our utility locating services to your advantage! Trust our experience, reliability, and reputation for utility locating work that enhances your project moving forward. Schedule your complimentary property evaluation of your building site today by contacting us at Okanagan Utility Locators.
---
Utility Locating Services in Salmon Arm, BC
Similar Services We Offer: