If you need help locating cables underground, call our team to get our experts on the job.
Underground power lines have many advantages over their aerial counterparts, but they also present some unique challenges. While electrical cables will be safer from damage when they're buried underground, burying them also means that it's not easy to find them when you need to build something new on that site. If you are planning a construction project and need help locating electrical cables underground before you really get started, you can turn to our team at Okanagan Utility Locators.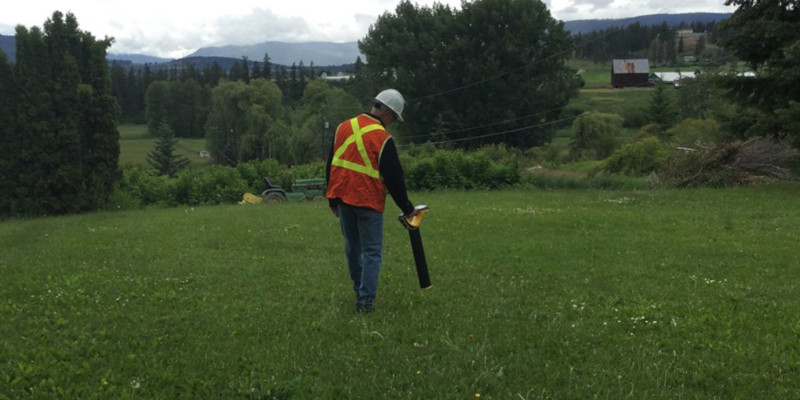 Our team's founder, Alan Clarke, has over 40 years of experience working on operations, construction, and engineering in the utility industry, so you can count on us to accurately identify the location of each and every electrical line. At Okanagan Utility Locators, we don't rely on utility maps during our assessment process, as in many cases these can be inaccurate or incomplete. Instead, we thoroughly investigate the area using a combination of specialized tools, including radio and electromagnetic detection devices. With our specialized and well-practiced methods, locating electrical cables underground is a straightforward and efficient process. When our investigation is complete, you'll have a comprehensive, accurate, and high-quality schematic that clearly marks all active and abandoned electrical lines.
We at Okanagan Utility Locators are proud to serve the Vernon, British Columbia community, and we want to help you make your construction project a success. If you are looking for a reliable team to help with locating electrical cables underground, we encourage you to give us a call to enlist our expert technicians.