Here at Okanagan Utility Locators, we want to help you make your next construction project the best it can be, and an important step in any kind of construction or renovation is locating electrical cables underground before you start disturbing the soil. In our experience, many people are curious about how this process actually works, so we have put together this brief overview of the process.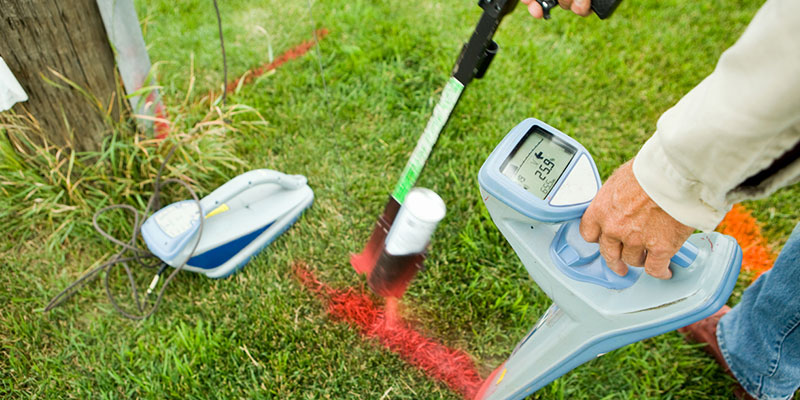 While there are many devices that are designed to locate buried utility lines, not all of them are capable of detecting electrical cables. Magnetic locator devices are no good for this purpose because copper wiring contains no ferrous metals for the magnet to detect. Instead, you will need pipe and cable locators, which use the frequency of the electrical current to identify where the cables are placed. In North America, power cables give off a 60 htz frequency that can be detected by these devices, which is how locating electrical cables is generally done.
In addition to using these locator devices, we may also use transmitters to get the signals we need. In this method of locating electrical cables underground, our team places a transmitter on an exposed part of your electrical cable. Once attached, this transmitter will send a signal throughout the network, which will then emit a signal that our devices can detect. By scanning your property with these devices, our team will be able to mark the location of all of your electrical cables and give your construction team the information they need.