When you need underground utility locator service, you can feel confident when we're on the job.
Have you ever wondered when or why you might need to hire an underground utility locator? This service is important when you're working on a construction site, whether at your home or at a commercial site. Digging into the ground requires underground utility location service, as moving forward without taking this step can have significant consequences. If you cause damage to one of the lines buried beneath the ground, you'll have to shell out the money to repair or replace it. This can add to the cost of your project and delay the timeline. It can also cause a loss of power or communication to your site and any nearby sites that share the same lines.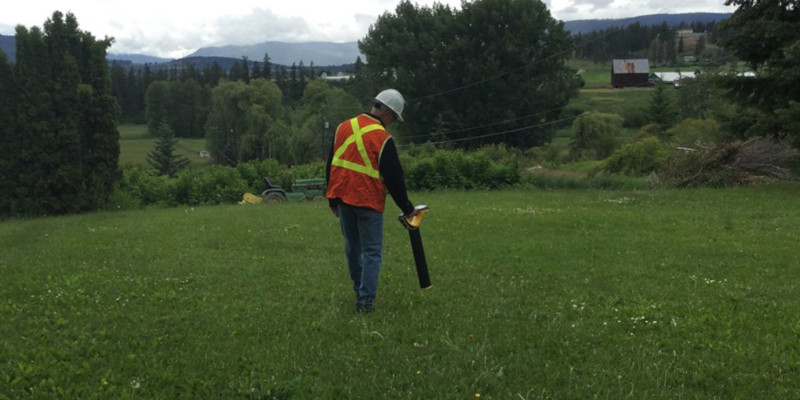 Before you dig, contact our team at Okanagan Utility Locators. We're a trusted provider of underground utility locator services in and around Vernon, British Columbia. Over the years, we've worked with both commercial and residential clients to pinpoint the exact location of utility lines, helping them to reduce their risk and maintain safety on their projects. If you need an underground utility locator service, you can feel confident when we're on the job.
Our experienced and professional technicians bring the necessary equipment to perform a thorough analysis of the property. This allows us to locate the lines accurately, rather than using outdated or incomplete utility maps. We'll send an underground utility locator to your property to find power lines, underground cables, communication lines, and other utilities. Our team is committed to delivering high-quality service with professional accuracy.