Ensure efficient and safe operations beneath the surface.
In construction, maintenance, and infrastructure development, one of the most crucial aspects is locating underground pipes. Whether it's for installing new utilities, repairing existing pipelines, or avoiding costly mishaps during excavation, the role of a pipe locator is vital.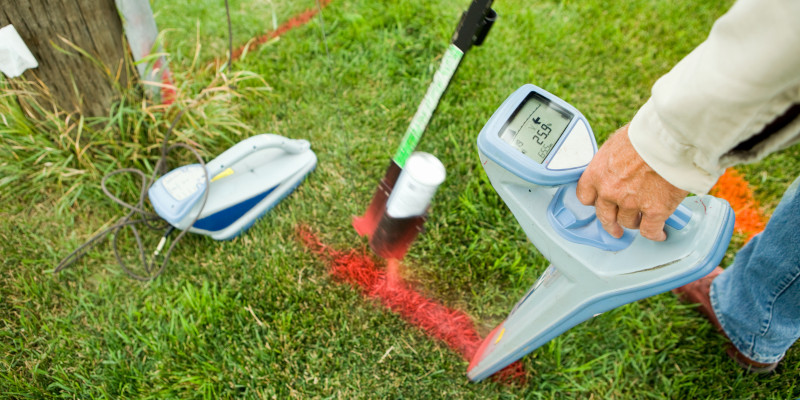 Underground pipes, such as gas conduits, form intricate networks that crisscross beneath our feet, carrying vital resources and services. However, their concealed nature makes them susceptible to damage during construction or excavation, with potentially disastrous consequences. Pipe locator companies employ skilled professionals to precisely detect and map underground pipes' locations. At Okanagan Utility Locators, we use various methods to locate pipes and keep workers safe.
Accidental damage to underground pipes can spur gas leaks and disrupt other vital services. The financial ramifications of such incidents are staggering when you factor in repair costs, legal liabilities, and extended project delays. Pipe locator companies minimize these risks through accurate pipe detection. Without precise information about pipe locations, construction or excavation work is done blindly. Pipe locators ensure that projects proceed seamlessly by providing accurate data about pipe locations, enabling work to continue without unwarranted interruptions.
As you can see, the role of a pipe locator company in unearthing the precise locations of underground pipes is indispensable. When you need a reliable pipe locator in Salmon Arm, British Columbia, you can count on us to safeguard your project while sidestepping costly disruptions and delays. When you invest in underground pipe locating services, your return is your project's safety and success.
---