We possess all the qualities you want in your utility locating company.
All utility locating companies are not created equal. We know this firsthand at Okanagan Utility Locators, which is why we urge you to turn to us first thing before excavating at your site. We set ourselves apart from other utility locating companies serving the Salmon Arm, British Columbia area for the following reasons: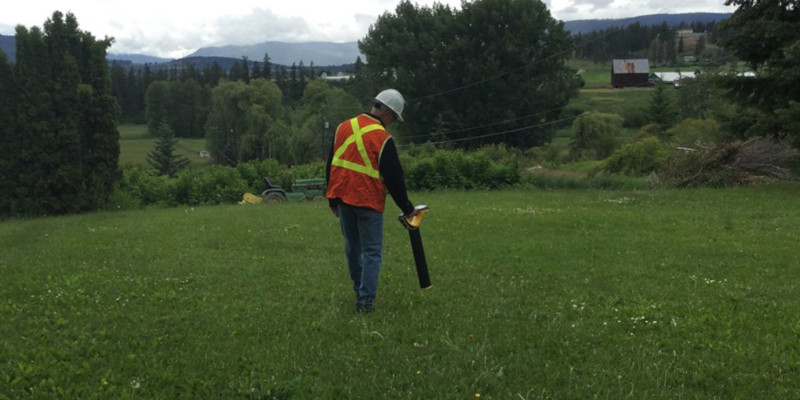 Our owner and founder has more than 40 years of experience in the utility locating industry. Rest easy knowing that we perfectly understand what we're doing as we locate utility lines throughout your project site.
To get the best results possible, we rely on several different active, passive, and inductive location methods using either an electromagnetic device or radio detection. These are the latest methods used in the utility locating industry today, and we do our best to remain on top of advances in equipment.
We can locate many types of utility lines, including telephone/communication lines, electrical lines, gas/fuel lines, and even metallic conduit, detectable pipe, and cables. We compile all data into a comprehensive report at project's end, so you gain a full understanding of all the lines that exist beneath the ground at your site.
A commitment to superior customer service, reliable processes, and accurate results allow us to continually stand apart from other utility locating companies serving those in the Salmon Arm area. We would be happy to give you a complimentary site evaluation, so contact us today. You can also reach out to us at Okanagan Utility Locators if you have any questions!
---