If you are considering starting a new construction related project, you should consider what's underneath the ground before you begin. Underneath the ground lies gas lines and various utilities that should be located prior to digging. Here's everything you need to know about gas line locating.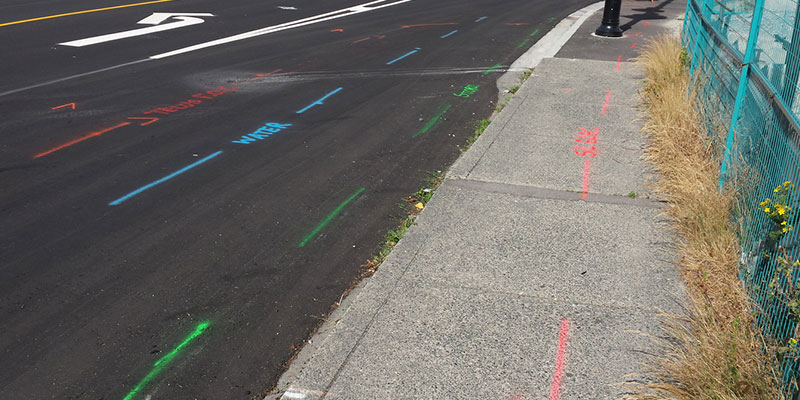 Why You Should Locate Before You Dig – You might get ambitious and want to start breaking ground ASAP. However, you will soon realize how dangerous that could be. Calling a professional to locate your utility lines will give you an idea of where your utilities are located and how you can work around them. Additionally, if you decided to not call and utility lines are damaged, this can be highly dangerous and cost you a lot of money.
What Happens If You Hit a Gas Line? – In the unfortunate situation that you hit a gas line, it's important to evacuate the area and ensure that all power and equipment is shut off. The smallest spark or shock from electricity or battery-operated devices could ignite the gas. After you clear the area, call your natural gas company right away for emergency repair.
How To Locate Your Gas Line – For thorough and accurate utility locations, always call a professional. A professional has the equipment and resources to provide accurate readings of what is beneath your soil.
We hope this information has given you a better understanding of gas line locating and why it's so important to locate before you begin digging. If you have any questions regarding gas line locating, and the services we provide, contact us today at Okanagan Utility Locators!