While moving power, telephone, and other utility lines underground offers many advantages, such as improved reliability and fewer eyesores, it also creates some logistical problems. Specifically, if you plan to do any project that involves digging or disturbing the earth on your property, you will need to locate those buried utility lines to avoid damaging them by accident. Our team at Okanagan Utility Locators knows from experience the kinds of harm that can result from a damaged utility line, which is why we encourage all of our clients to locate utility lines before digging. In this article, we'll go over a few of the reasons why.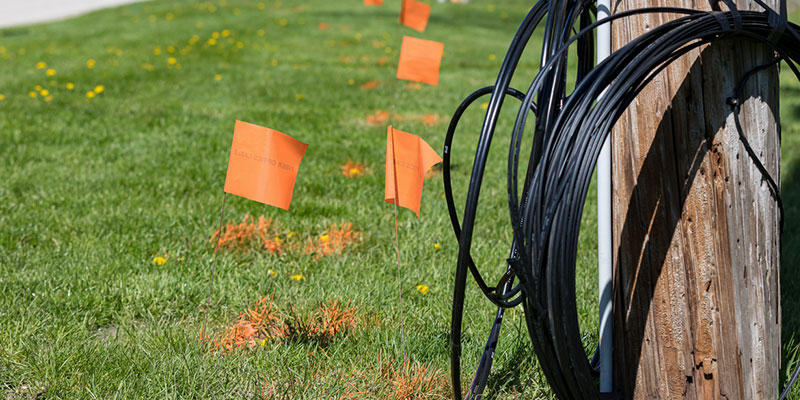 Avoid Disruptions- The first reason why you should locate utility lines before digging begins is that it will let you avoid any disruptions to your utility services. Having trained experts locate and mark where each of your essential lines will help you or your contracting team avoid them, which means that they are far less likely to sustain damage and that you won't have to worry about things like sudden power outages.
Increase Safety- In addition to avoiding service disruptions, another reason to locate utilities before digging is to keep everyone safe. Damaging a power or gas line is likely to cause serious injuries to the people involved. If you want to keep your construction team and yourself safe, you'll wait to dig until all the lines have been accurately marked.
Shorter Timeline- Lastly, taking the time to locate utilities before digging will save you a great deal of time in the long run. With accurately marked utility lines, your construction crew will not damage any of them, which means they won't have to take time away from their original tasks to deal with damages to any of your important systems.