While not minimizing the risks involved with conducting a project without having the phone lines or fibreoptic cables located and marked, there is extreme danger in neglecting to call a gas line locator before you get started. The resulting explosion and fire damage from breaching a gas line is a tragic outcome that can be averted by learning where the gas lines are located ahead of time. There are many types of projects that shouldn't begin without contacting a gas line locator first.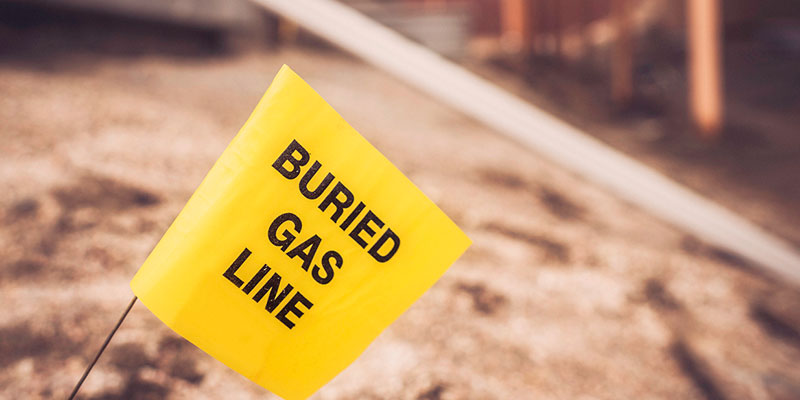 Home construction- While you are beginning the building lot preparations, including leveling or preparing for either a slab or basement, be sure there aren't any gas lines present before bringing in the excavator and other heavy equipment.
Commercial construction- A commercial area can have even more underground utilities, including old gas lines from any previous use of the property.
Road construction- Both public roads and those being built for a residential or commercial development involve quite a bit of ground-moving work to lay the foundation, putting you at risk of rupturing a gas line if you don't call a gas line locator first. For this type of project, you may want them to come out every so often, as markings can get inadvertently moved or eliminated during such a complex project.
Fence construction- Even digging just fence post holes rather than doing a large construction project can put you at risk, so always call a gas line locator before starting a residential, commercial, or agricultural fence installation project.
Renovation construction- Adding on to a home or commercial property involves ground work just as new construction does, so don't cut corners by skipping calling a gas line locator.
If you are looking for a gas line locator in British Columbia for one of these types of projects or any situation where digging or excavation will be done, call us at Okanagan Utility Locators. We offer full-service utility locating services, including gas lines, phone lines, power lines, and fibreoptic and other cable location services.