Do you need cable location before you break ground on a new project and want to learn more about it? Cable location is generally conducted during the utility location process before excavation begins on a project, so utility lines don't accidentally get damaged.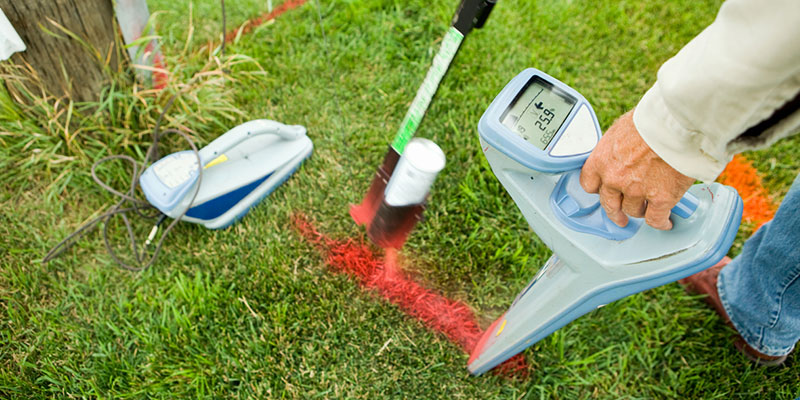 How it Works – Most cables are detected using a cable locator. A cable locator uses an electrical signal to identify where cables are beneath the ground using a receiver and transmitter, which establishes a connection to give you an accurate location of your cable lines.
Techniques – The strength of your signal depends on the technique being used. Certain techniques will give you a stronger and more accurate signal than others. Common techniques include the sweeping method. This method is done by turning on the locator and doing a general sweep to locate utilities throughout the area. Another technique that is highly effective is using a direct location. This technique allows you to connect the connection cable to your transmitter to give you a more accurate location of the cables underground.
Benefits – It is always recommended to locate before you dig. Locating your utilities will prevent damages to the underground utility lines and give you an effective excavation plan to avoid all utilities.
We hope this information has guided you through the basics of cable location. If you have any questions regarding how cable location works, techniques, benefits, or the services we provide, please contact us today at Okanagan Utility Locators today!